A smokescreen for those who are Devils themselves!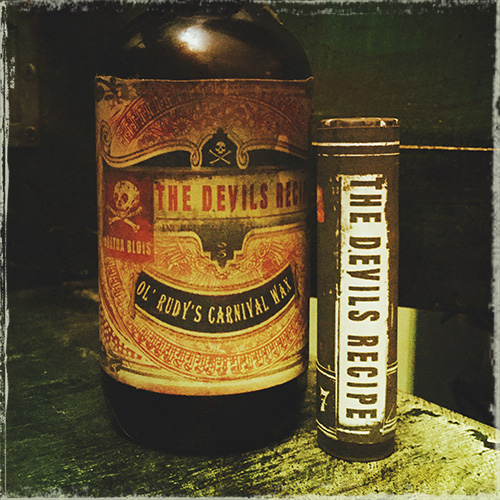 A wonderful elixir that mixes with the scent of brimstone and hellfire and a sinner's skin...
Camouflage for a wolf in wolves clothing. This is not to make you smell like the devil but to make a Devil smell like a Lady or Gentleman depending of whose skin you're wearing at the time.
Harlots and thieves...
Rogues and Highway women...
Ne'er-do-wells and Black Widows…
A bright clean scent with a touch of hard candy citrus petigrain, an old fashioned apothecary, a tonic of tricks, and a fresh peppermint top note that brightens the decadence you dwell in.
The Devil's Recipe Perfume Oil is available as a 10 ml or 1 oz glass roll-on bottle and is also in the Love. Hate. Sample Pack