Carnival Wax Clowns Instagram Photo Contest
Enter by 2/14/19 11:59pm EST to win the Grand Collection Perfume Pack - a collection of 1ml bottles of every Carnival Wax perfume!
Take a photo of yourself as a filthy sexy clown.

Post the image on Instagram. Tag your post with #carnivalwaxclowns.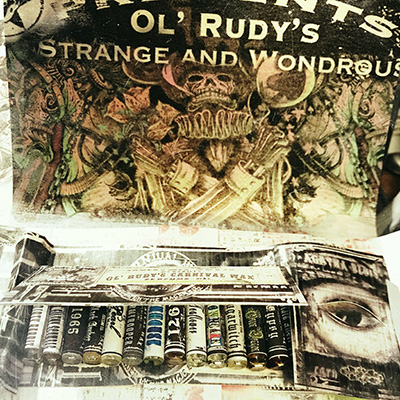 Never before have we offered a pack of EVERY single Carnival Wax Perfume Oil sample! Try them all, mix them up, a new perfume for every day! Win enough Carnival Wax to pick a fragrance for each of the many clowns living in the clown car of your life
Clown make up covering black eyes and bloody noses. Paint a friendly smile to cover that malicious sneer….. paint a sneer on that innocent face to give a warning to passers by. Everyone loves a clown just as much as everyone fears one as well. Unleash your inhibitions behind a mask painted on in a barroom bathroom, hidden behind that put on face, your inner demon can appear as a playful angel until the mallet comes a crashing down. Show us we want to see…………… voyeuristic delights await us all in the Dirty Circus……… Big Top Mahem….
Need some clown makeup ideas? Try a rodeo clown! A Space trucker clown, a Victorian clown, a naughty clown

This contest is in no way sponsored, endorsed or administered by, or associated with, Instagram.
For full rules click here